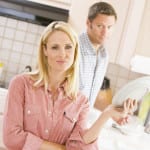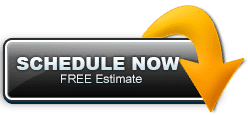 It's hard to find something when you don't know what you are looking for!
"Guy was very helpful in explaining the problem and the solution he believed would work.  Decided to go with his recommendation which turned out to solve the problem.  Haven't had any issues now in over a year since Holiday Termite and Pest Control came.  Very happy with what they did and would hire them again. "  ~ Alexandria, VA

Pest Control By Stop Inviting Bugs Into Your Home!
The first thing that you should consider when a pest has invaded your home is how it got in.  Did you know that pests only enter your home because they were invited?  Often times that invitation for the pest you have seen is the same path that was used by other insects or rodents that may be hidden in your home.
The top 5 ways pests enter your home.
Poorly sealed doors and windows,
Plumbing and electrical gaps on the exterior of your home.
Tree branches touching your property.
Screens and/or windows in disrepair.
Unprotected weep holes around your home.
Save money on pest control services by printing a copy of our 24 Tips To Keep Your Home Pest Free and see just how many invitations you can find around your home.
How to get rid of your pest problem.
You have a pest problem…now what?  We have put the pests common in this region into 3 categories:    Pests that threaten your health, pests that threaten your property and pests that threaten your lifestyle.  Before you begin solving any pest problem it is important that you consider the impact of what your pest control strategy will have on your family, your pets and the environment.  Trust the professionals.
How to keep the pests out.
Pests are always looking for food, shelter and water.  All of which can often be found in and around your home.  Seasonal changes affect how active different pests will be.  Regular inspections and targeted services is the best thing that any homeowner can do to keep their home pest free all year round.